MB-Controller
MB-16 ÷ MB-254 controller

Sixteen- to two hundred fifty four-channel Alarm Controller
Control system from 16th as standard  up to 254 transmitters
Large 7" LCD shows real-time gas concentrations, sensor information and alarms
Cooperation with state-of-the-art digital sensors via Modbus RTU, 4-20mA output as option
Complete calibration functionality
Non-volatile memory retains all configuration data
Discrete channel alarm relays from 3 up to 16, depending on version
DESCRIPTION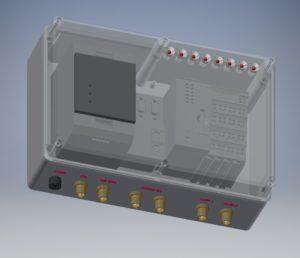 The MB Controller offers premier performance and functionality in a standalone controller. The functionality bases on expanded PLC witch can manage a wide range of services. From sixteen to two hundred fifty four channels, the MB is designed to provide operators the most detailed, real-time information about gas concentrations throughout the facility. Information is relayed via a large LCD that shows real-time gas concentrations, sensor location, sensor type, alarms and historical data trends.
Each MB channel has two independent, user-programmable alarm threshold values that allow for flexibility in alarm notification. When alarms occur, operators are notified via LED alarm indicators on the front panel, clearly showing the location and status of the alarm. Two internal relays can be utilized to control fans, horns, or beacons when alarm thresholds in specific areas are exceeded.
ATTENTION:
The system is dedicated primarily to cooperation with existing, installed smart gas sensors C3-NET serie.

In the case of design and installation of a new detection system, it is recommended to use MGS-500 or C3-NET sensors equipped with digital Modbus outputs, plugged to MB or ASIX control system.

The digital Modbus signal, unlike the analog 4-20 mA signal, is a non-modifiable and undeniable signal that guarantees above-average information security.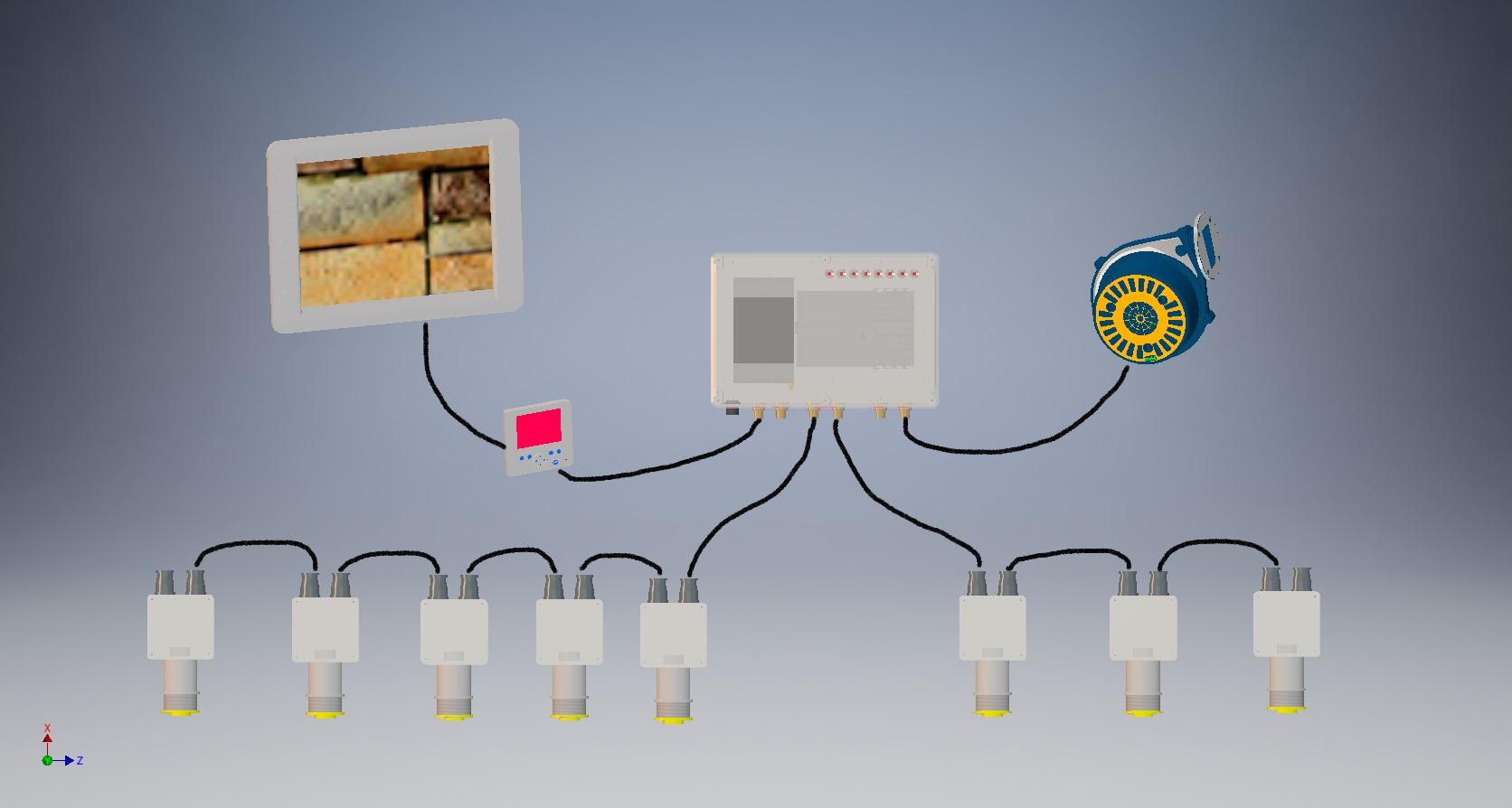 SPECIFICATIONS
Type
16 ÷ 254 channel controller
Standard Inputs
1 ÷ 16 Modbus RTU Server inputs, 

grouped up to 16

sensors per channel. Maximally 254 sensors.
Optional Inputs
4 ÷ 16 4-20 mA sensors
Display
Display via HTTP Ethernet:

internal integrated graphic 7" LCD
external integrated graphic 7" LCD
any PC with Internet Explorer and Java ; 3 status LEDs per channel

Power
24VDC max. 5A,  PLC and sensors tested for 18 to 30 VDC
Alarm Relays, Common
1 standard,
integrated LED and buzzer
Alarm Relays, Discrete
from 3 to 16, SPDT,
Rating: 5 A @ 30 VDC or 250 VAC, resistive load
Analog Outputs (Optional)
on the request
Digital Output Ports
Modbus® RTU via RS 485 for comunication with sensors

Modbus TCP via Eth for communication with display and external BMS, SCADA systems

CAN Open for communication with external systems (option)

Temperature
0 to +50 ºC
Housing Options
IP 65
Dimensions for 16-channel version
Approx. 8" x 11" x 4" (193 x 283 x 95 mm)
Approvals
CE
ATEX
unavaliable (ATEX NET-EX serie of sensors avaliable)
---
TECHNICAL MATERIALS
MB-16 Modbus version DataSheet
MB-16 Modbus Marine Version DataSheet
MB-16 Modbus version Manual
MB-16 Modbus - Dimensions
MB Declaration of Conformity
MB Modbus RTU output Interface
MB CAN Open output Interface
MB Modbus TCP and HTTP output Interface