ODALOG L2 – Mobile H2S Detector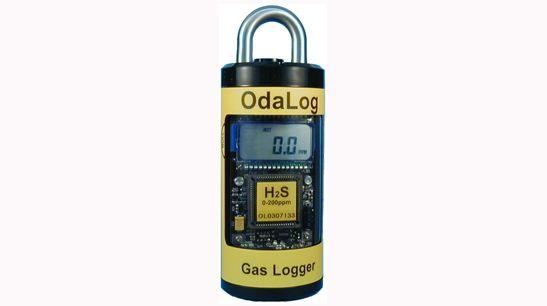 The OdaLog® range are portable gas detectors specifically designed for the wastewater industry, industry-proven gas detection specialist instruments for harsh environments. Due to the nature of the environment in which the instrument has to operate, the OdaLog® is designed to be intrinsically safe, corrosion-resistant, robust and able to log data for extended periods of time.
The OdaLog® is primarily used at a location close to the source of Hydrogen Sulphide (H2S) emissions such as those found within sewerage pumping stations, receiving manholes and inside sewer collection lines.
The OdaLog® interfaces with easy to use OdaStat-G software and allows users to set up the OdaLog® and download logged data in a user friendly format. All data is presented in tabular or graphical form to highlight significant variations in H2S levels over time. The OdaLog® uses IrDA (Infrared Data Association) technology to communicate between the logger and its proprietary OdaStat-G software.
Characteristics
Portable gas monitor and data logger
Measurable gases: H2S, CO, Cl2, HCN, NO, NO2, SO2
Long term recording of gas concentrations
Features
Long battery life, up to 12 months
Uses Infa Red communication for faster downloading
Large clear LCD display
Memory capacity up to 6 months
Selectable logging intervals
Sensor protection grill
Durable non-corrosive plastic body with stainless steel handle
Easy calibration, no need to open unit
IP66/68 Ingress protection
Easy to install and user-friendly operation
Applications:
Gas monitoring in manholes, drains and pits
Odour monitoring in sewer and streaming water
Ventilation pipes and rising mains
Inside sewer collection lines
Selected areas in treatment plants
Asset management and odour control
---
TECHNICAL MATERIALS
OdaLog L2 DataSheet
OdaLog L2 Brochure
OdaStat-G Presentation
OdaLog L2 Manual
OdaLog L2 Declaration of Conformity